The NAFSA annual conference and exhibition is the largest international education event in the world, attended every year by thousands of participants from the United States and other parts of the world.
It is promoted and organised by the Association of International Educators.
This year's edition will take place in Washington, DC, from 30 May to 2 June 2023.
The conference will focus on the theme "Inspiring an inclusive future", providing a platform for dialogue, networking, and exchange of best practices.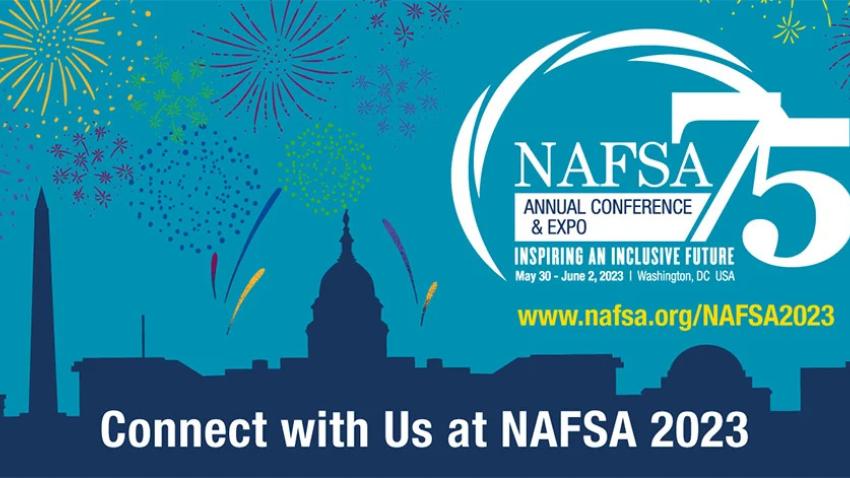 © NAFSA
DG EAC at NAFSA 2023
"Study and research in Europe" stand
The European Commission, through its Directorate-General for Education, Youth, Sport and Culture (DG EAC), will be promoting its funding opportunities at the "Study and research in Europe" stand (booth 2123).
Participants will have the chance to interact with current grantees and alumni of EU education and research programmes and learn about the support available through
Poster fair
DG EAC will also be present at the poster fair. In the NAFSA 2022 edition, DG EAC won the best poster prize in the category "Updates on regional higher education".
In 2023, DG EAC will present two new posters on
Joint panel session on inclusion and diversity
On 31 May (16.30 EDT, WCC, Room 145B), the joint panel session "Inclusion and diversity: a transatlantic approach" will explore different approaches to fostering diversity, equality, and inclusion initiatives in international education in Europe and the United States with the Fulbright Commission.