Bringing together science education and fun – in and out of the classroom
Ahead of European Researchers' Night 2022, we spoke to Serbian physics teacher Mladen Sljivovic, who has been encouraging his students to learn science through creativity in and out of the classroom.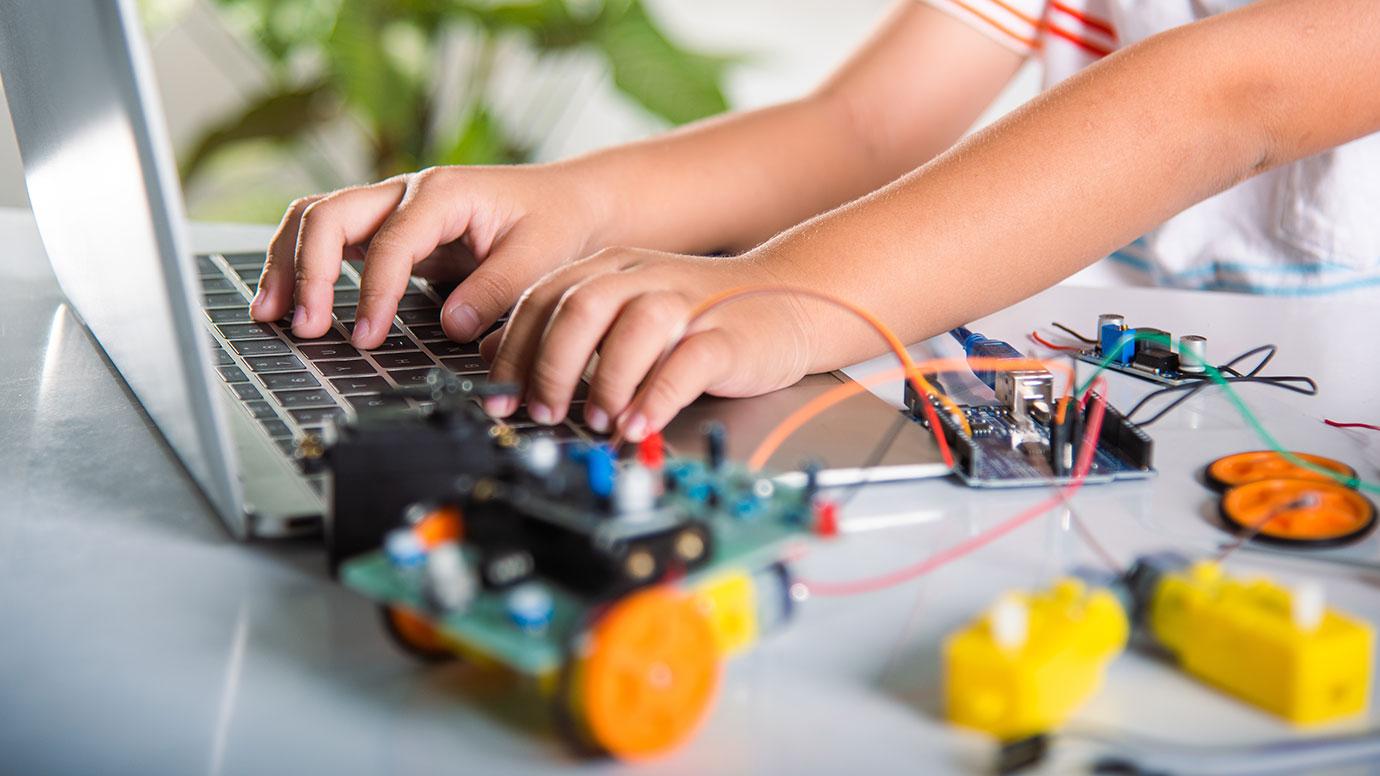 A group of pupils and alumni of the Grammar School in Zajecar, Serbia, recently  visited the European Commission's Directorate-General for Education, Youth, Sport and Culture as part of an Erasmus+ project focusing on youth entrepreneurship.
This was the first visit to Brussels for the students, but not for Mladen Sljivovic, the physics teacher who accompanied them.
Mladen and his students have been actively participating in the European Researchers' Night, funded under the Marie Skłodowska-Curie Actions (MSCA).
For years, Mladen has brought success to the school and the little Serbian town through international projects and competitions promoting science, interdisciplinary teaching and actions to bring science closer to young people.
Since 2018, he has been the coordinator of the European Researchers' Night for two towns in eastern Serbia. He is also active as the Erasmus coordinator for his school and the Erasmus Ambassador for Serbia.
Over the past years, his students have won more than 30 prizes at the state championship in physics, and he has been awarded twice for the best activity at the STEM discovery week.
The importance of "gamification"
Mladen likes using "gamification" in the classroom, as he believes that adding game elements to educational activities opens up students' minds.
For instance, in the last couple of years, he has organised treasure hunts as part of European Researchers' Night. He gives his students tasks such as deciphering a code that would lead to the next clue, or a photo that would require using a search engine to discover where it was taken.
In all the activities, he says, "we aimed at bringing together the elements of fun and education for the players. In fact, this year we are preparing a workshop on board games related to green topics. We plan to include these games in regular classes as a way to introduce new topics to students, such as climate change or biodiversity."
"When it comes to the classroom, it's not a question of whether we should play in it – it's an imperative."
Students' voices
Dimitrije Stankovic is in Brussels for the first time, but he is not new to international projects. "I participated in the European Researchers' Night several times, both in person and online. We conducted a quiz related to science and general knowledge."
He has also participated in many Erasmus+ projects. "The most interesting took me to Turkey, where I first encountered Arduino programming. I was so interested in it that I started researching on my own, and I am currently developing a game that should help people with desk jobs to move more."
Learning STEAM by making jam
Mladen and his students also develop and put in practice projects related to STEAM, the combination of science, technology, engineering and mathematics (STEM) with the arts.
"When you think about a STEAM project, you have to start with your students, their needs and their interests. A couple of years ago, we started looking for a way to introduce chemistry and biology to thermodynamics classes. We talked about all the different things we could do until we found a perfect solution: jam."
The process of making jam includes various chemistry-related varieties, such as the role of sugar, acid, and pectin. In their classes, he explains, "we tried out various fruit, deliberately aiming for unusual tastes such as carrot, banana, kiwi, orange. And the best part is that we decided to share the idea with the world. We entered a competition for the best student company with a company named Jam Gang."
Not only did the students combine STEM with art, since they designed the jars, but they also had the opportunity to learn more about business and creating strategies for successful entrepreneurship.
Mladen's advice is clear:
"All teachers will have to be creative and get out of the classroom from time to time to see what their students are capable of achieving."