Call for projects – Science is Wonderful! 2021 - Deadline Extended!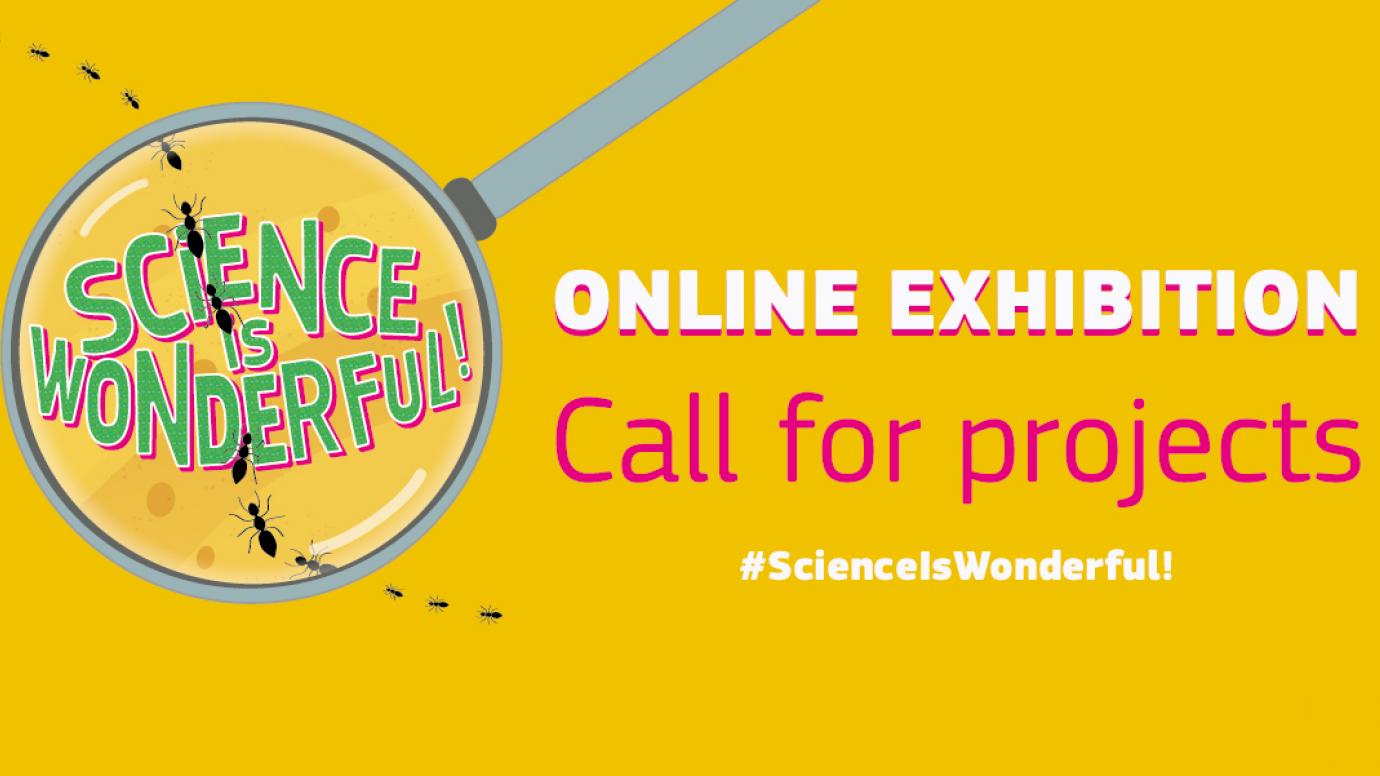 Science is Wonderful! (SiW) has been bringing the world of science, research and innovation to schools, teachers and primary & secondary school pupils every year since 2015. The event engages young audiences by showcasing the impact of EU-funded research and innovation and highlighting the value it has on people's daily lives all over the EU.
This year, the 2021 edition of SiW will be a fully online event taking place from 22-26 November 2021. The event will see the introduction of a new, permanent digital exhibition called Science is Wonderful! Digital.
Science outreach
Science is Wonderful! Digital is a multimedia hub for the exhibition of excellent outreach materials and to showcase the best of the activities that MSCA projects have developed to address teachers and pupils. Accessible all year-round, it will be advertised widely among teachers and schools from all over Europe.
The platform will target the following age groups
8-9
9-12
12-15
15 or over
The Commission is inviting all interested MSCA researchers and projects to take part in Science is Wonderful! Digital.
Projects should submit existing pedagogical and outreach materials suitable for a young audience. Typically, this is developed in the framework of an MSCA project. Examples of materials include educational videos, lessons, teaching materials, available games and e-learning courses online, etc.
Submissions are welcome in any EU language.
Selected proposals
Furthermore, MSCA projects may also propose ideas to create new pedagogical and outreach materials such as, for example, do-it-yourself videos, teaching materials, board games and so on. The European Commission will assist a select few projects/researchers in developing new pedagogical or outreach materials based on their research.
Selected proposals will be developed in close collaboration with a dedicated creative agency funded by the EU and will feature on the platform in all 24 EU languages.
All submitted materials must be made available to teachers for use in their activities with primary and secondary school pupils (up to 18 years old).
Apply now - deadline extended!
Apply now, if you have a great outreach proposal that will trigger pupils' curiosity and interest in research and science. All applications are assessed by an evaluation team. They will assess its feasibility, readiness and its appeal to the various audiences. By the end of August 2021, we will inform all applicants whether their application is successful.
Deadline extended to 6 September 2021! Follow the link to submit your materials and ideas through the dedicated form on EUSurvey.
For more information, contact us by email on EAC-MSCA-COMMUNICATION@ec.europa.eu