Showcase your research at Science is Wonderful! 2024
Applications are open for MSCA fellows, alumni and projects to engage with pupils and citizens at this annual event in Brussels.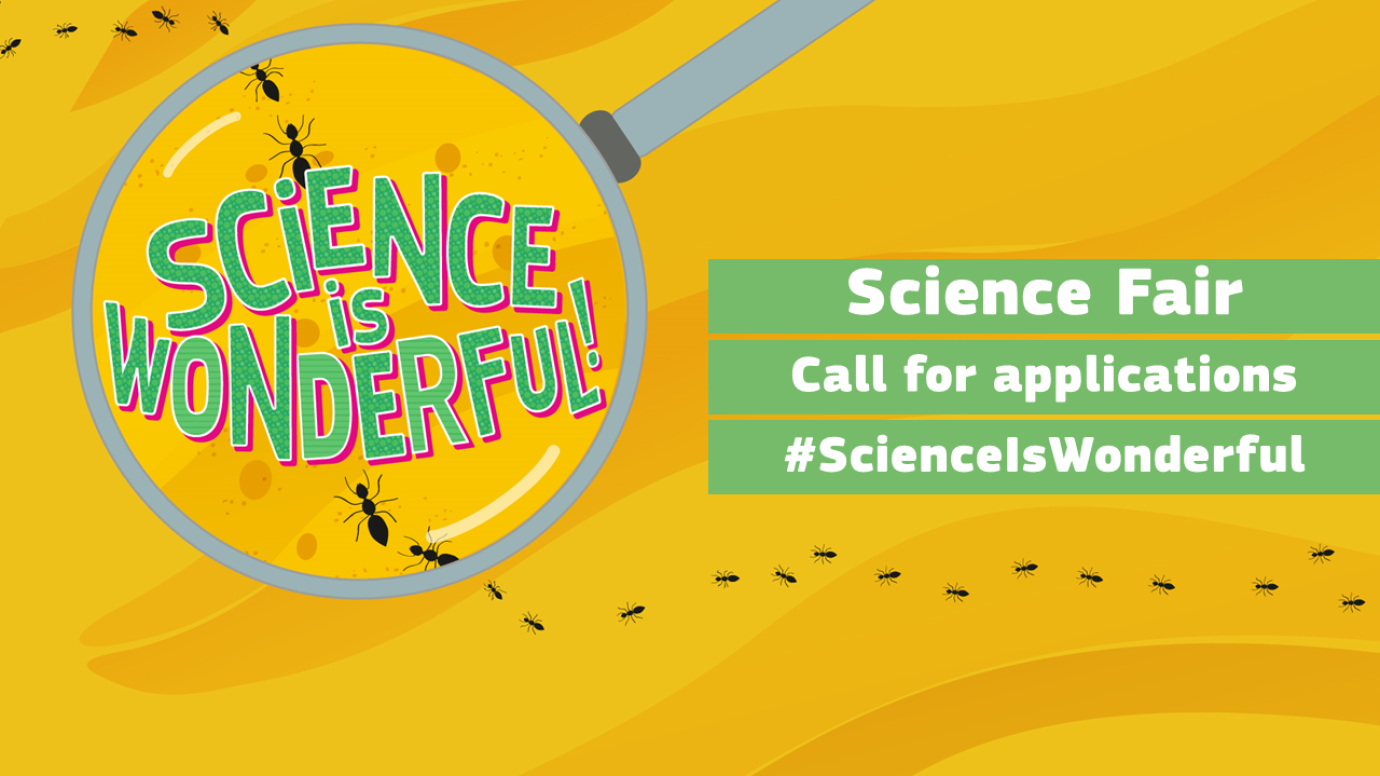 Science is Wonderful! brings the world of science, research and innovation to the wider public, and in particular to primary and secondary school pupils.
Since 2015 this annual science fair interactively showcases Marie Skłodowska-Curie Actions (MSCA) research projects and innovations through hands-on experiments, science shows, games and fun, inspiring activities. The event has become the flagship event in Brussels to highlight EU-funded research - showcasing MSCA researchers and the impact their work has on citizens' daily lives.
We are calling on you, MSCA fellows and alumni, to present your research projects to approximately 5 000 young visitors over two days. The 2024 edition will take place in-person in Brussels on 25 and 26 April 2024.
To get a glimpse of this wonderful chance to communicate your research we invite you to watch last year's event recap video.
About the 2024 science fair
The 2024 science fair will offer excellent science engagement activities developed by researchers and projects supported by MSCA, addressing these primarily to teachers and pupils.
Your audience will consist mainly of classes of schoolchildren coming with their teachers, but also families with children, young adults and other citizens. With your help, we will offer them the chance to experience research hands-on, with exciting experiments that make research interesting and accessible.
Apply for the science fair
Your application has to be submitted by or involve at least one MSCA fellow or alum. If your project is chosen, you will be able to attend with another colleague, team member, coordinator or supervisor of your MSCA project.
Practical information
The European Commission will cover the travel, accommodation (up to 3 nights maximum) and meals throughout the course of the exhibition of maximum two people per booth, unless the activities proposed require the presence of additional people.
Selected exhibitors will need to be present during the full duration of the exhibition and a preparatory afternoon and networking event on 24 April 2024.
Activities at the fair
All activities, topics and materials proposed will have to be adapted to the audience, (primarily schoolchildren and teachers) and be communicated in a clear and understandable way. Children are curious by nature, so we invite you to think of interactive experiments and activities involving manual work and the use of all senses.
Besides your stand, you will also have the chance to carry out a short science show, play, workshop or similar activity at a dedicated stage.
All applicants and researchers attending the fair should speak English fluently. Since our visitors will speak mostly French and Dutch, language assistants will be there to help deliver your message in these languages when needed.
It may be a challenge to translate your technical terms and processes into everyday words. Therefore, we will give you the chance to participate in an online communication workshop ahead of the event.
About the stand and materials
At the exhibition you will staff a stand of around 8 square meters, including a big table and chairs, plugs and lighting. Should you have any special requirements, such as a bigger booth, running water, screens, special equipment, a silent or dark room, additional colleagues or exhibition space, please let us know through the form and if selected, we will do our best to accommodate it.
We will also help with adapting your experiment to the exhibition, and with transporting or purchasing any extra materials or equipment necessary for your stand.
Apply by 16 October 2023
If you are ready to join  next edition of Science is Wonderful!, please complete the application form by 16 October 2023. Our evaluation team will check and appraise each application regarding its feasibility, suitability, impact, and that they offer a balanced representation of research fields, nationalities, and gender. 
We will inform you in November via email whether your application was successful or not.
Submit your ideas through the dedicated form on EUSurvey.
Any questions?
For any questions about the application process, please contact EAC-MSCA-SIW@ec.europa.eu